About Mahogany TheArtist
"Mahogany TheArtist" is one of the premier vocalists out of Dallas Texas. A native of Richardson Texas, she was born Candace Miller and was destined to be an outstanding musician and producer. She attributes her artistic skills to her parents for constantly surrounding her with music and her years of studying piano, and playing drums all the while keeping a steady hand in writing and production. Mahogany brings an unforgettable performance that features an amazing mix of jazz, funk, soul, and even a bit of rock, infusing tunes you know and love with original material destined for the top of the charts.    
Mahogany has graced stages from East to West and in her hometown, she has frequented and sold out clubs and restaurants all over the Dallas Fort Worth Metroplex that fans just can't stop talking.  She has been honored to be featured with artist such as Roy Hargrove, Texas Tenor Jason Davis, Jazz Vet Roger Boykin, percussionist Victor Orlando and she has shared a stage with greats like smooth Jazz artist David Sanborn, The Late Great Marchel Ivrey, Organist Soul Man Red Young, band leader Joe Firstman, and Blood Sweat and Tears member and classic rock artist Bill Tillman.   
Mahogany has maintained an unmatchable writing partnerships with many well respected producers who revere her as a fellow creator. Mahogany has 7 released projects: "JamBox", "Her Song Vol. 1" "Merry Christmas from Mahogany", "Waiting the EP", her most recent singles "SOAR", "FADED" and her latest REDEMPTION SONG - a fun rendition of the famous Bob Marley Hit. She is currently recording her next project which is being produced with multi-Grammy award winner Shaun Martin. The future is as bright as ever for this Texas artist and the world is about to be her stage!
"When there's music in your soul, there's soul in your music..."
— Criss Jami, Healology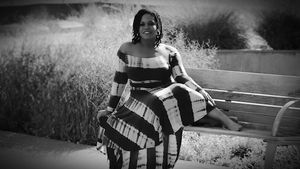 "Music is something that speaks to everyone... a song, a melody, a tune...it can bring so much reflection. I aim to create a doorway for listeners to not just hear the music, but relate to its story and the emotion that it brings.... good or bad. It can be quite fulfilling; if you just let it be."
— ~Mahogany TheArtist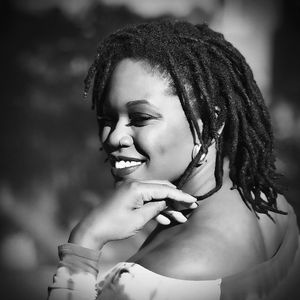 We Love the Mahogany Sound
 Lovely on the eyes and passion for the heart...this artist is no stranger to music world wide. Mahogany is busting the seams of  the Dallas/Ft. Worth music scene and well, she can flat out sing! Her fifth and latest project titled "WAITING" is a priceless collection of the classic Mahogany jazz , funk and soul she is known to bring! The acoustic single "FADED" is a captivating soul stirrer that features K-pop star Justin "Guitar Slayer" Lyons and brother and bass player Danny Lyons. Once again Mahogany is giving you glimpse into her musical world of emotion and finesse.
~Unda The Hat Entertaiment